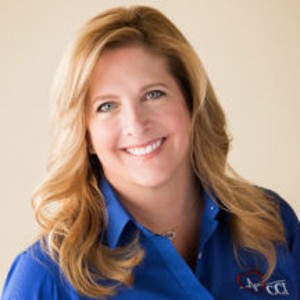 Marsha Roberts, ACS, RCS, RDCS (AE/PE), FASE
Owner, Echo Accreditation Expert & Project Manager
Marsha Roberts is the owner and president of Inside Echo, LLC. She brings 20+ years of knowledge and experience to all areas of IAC accreditation. Prior to starting her own business, Marsha worked for the IAC for 4 years as a case reviewer, giving her unique insight and understanding to the accreditation process. She was also the Director of Echo and Vascular Services at Intermountain Medical Center in Salt Lake City, UT- one of the largest healthcare networks in the nation.
Marsha is an active member of the American Society of Echocardiography (ASE), and has been an invited faculty member numerous times at the ASE Scientific Sessions, most frequently speaking on IAC accreditation and lab management. Marsha has volunteered extensively for Cardiovascular Credentialing International (CCI) since 2002, and has also volunteered for the SDMS.
In 2015 Marsha earned the distinguished Advanced Cardiac Sonographer (ACS) credential. She loves working with sonographers, physicians and administrators to improve quality and help facilities earn their IAC accreditation.
Pam Brower, BHSc, RVS, RVT
Vascular Accreditation Expert
Pam Brower holds a Bachelor of Health Science degree from Nova Southeastern University.  She has been the Department Chair of a CAAHEP accredited sonography program for the past 20 years. She has extensive experience in management and leadership roles for nonprofit organizations.  She was awarded the 2008 Endowed Chair for Teaching Excellence and she most recently was awarded the Excellence in Oral Case Study Award from the SVU.
She participates in ultrasound outreach to Haiti and other ongoing medical mission trips. Pam was a part of the first ultrasound teaching and training effort into the French Congo with Mercy Ships, and into Nepal with the NYAGI project.  Her professional memberships include SDMS, AIUM, and the SVU. Pam is a subject matter expert and item writer for the RVS exam which is offered through Cardiovascular Credentialing International (CCI). Pam was born in Boston, Massachusetts and now lives in eastern Texas.
Paula Heggerick RVT, RPhS, FSVU
Vein Center Accreditation Expert
Paula has over 30 years of experience in the field of Vascular Technology. She became board certified in 1983 (RVT), 1993 (RDMS in ophthalmology) and 2010 (RPhS). She has a BS degree from Oregon Institute of Technology in Ultrasound, Vascular Technology Option. Working history includes Manager of Clinical Marketing & Training in industry (medical device), private practice, community hospital & managing a lab at a large teaching hospital in Boston. She was also the director/instructor of a Vascular Technology program (Middlesex Community College) in Bedford, MA for 6 years.
Paula has been very involved on a volunteer basis with the Society for Vascular Technology, serving as President, Vice President, Secretary, on the Board of Directors, and chaired several committees for SVU. She was the 1st SVU representative on the IAC Vein Center Accreditation Board of Directors (2013-2014). She was awarded the "Distinguished Service Award" (1994), the "Works in Progress Biosound Award" (1997), Fellow Status in SVU (1999), and the "Leadership Award" (2000).
Paula is an active volunteer for the American Vein & Lymphatic Society (AVLS). Her work with the AVLS has been as Chair of the Ultrasound Section, Program Chair of the Ultrasound Track at the Annual Congress, Program Director of Review Courses preparing for the Registered Phlebology Sonographer course, and other Ultrasound Courses for the AVLS. She also serves as a reviewer for the CME committee.
Paula has authored and co-authored several articles/book chapters in peer review publications. She has helped develop and served as faculty for educational CD's and webinars. Paula has lectured extensively and made many presentations at local, regional and national educational meetings.